Flamingos got their warm to the world cup in great shape following a comfortable victory against Turkish giants Galatasaray in a friendly in Kocaeli.
The Nigeria starlet defeated their opponents by three goals to one as Opeyemi Ajakaye, Etim Edidiong's brace ensured the win.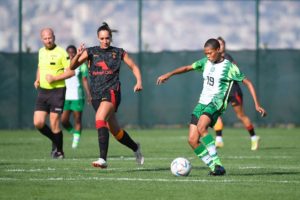 The flamingoes make sense to their dominance of the game to score a 26th minute goal in the first half and get in the lead through Ajamaye.
Baylesa Queens' Edidiong made it two and increase the lead margin after her 34th minute goal.
Ebru Topliv however made sure the Turkish side do not leave the half empty handed as she reduced the deficit im the 44th minute.
Continuing on the ascendency, the Nigeria team pushed for more goals in the second phase of the novelty match.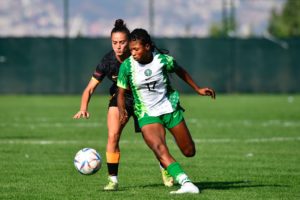 Edidiong completed her brace in the 77th minute to restore the two-goal lead margin, keeping the scoreline like that till the end.
Nigeria represent Africa along with the debutante duo of Tanzania and Morocco after returning to the global women's youth event after they missed out on the 2018 edition.
They are drawn against Germany, New Zealand and Chile in Group B for the group stage. The tournament starts from 11-30th October.