Famous India Academy, Scoreline has signed and unveiled Nigeria Coach, Ibrahim Musa as their new coach.
Musa who was unveiled in a ceremony on Monday is set to take charge of the development of the club.
Speaking with www.theajasanews.com, the elated coach who is making a second missionary journey to the Academy said he is so honoured to be considered once again by the club to be the head of coaching and development.
"I am honoured to be given the responsibility to identify talents, create the enabling environment, train and develop kids and young adults in helping them reach their full potential.
"Nurturing and raising Future stars and champions has been a thing of passion for me. I've been involved directly in multiple players development in my 9+ yrs experience as a coach Some of who are abroad playing and enjoying football at the highest level.
"During my first spell here in 2018/19 season we won the golden baby league in the u9 and u11 category. We also won the C division Championship and was named the best academy in grassroots football development for 2yrs in a row.
"Some of our players in the academy went on to represent their States team in various national games.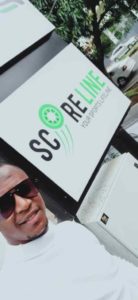 "This season we are set to participate in many tournaments/competition. This include, the All Indian football federation Golden baby league in two or more districts for our u13, u11 and u9, also the District youth league for our u15, u16 and u18, Kerala youth and also having a massive tour across the country.
"To be a part of such a project that encourages and give young aspiring footballers the platform to experience such an atmosphere is amazing and I'm super excited," he concluded.
Scoreline Football Academy was set up in 2017 for the professional development of aspiring athletes at the grassroots level by a group of sports professionals, coaches and former athletes.