Doma United on Wednesday evening defeated Gombe United 9-8 on penalties to retain Gombe State FA Cup trophy they won last year, reports Nigeriasoccernet.com.
The Savannah Tigers got pecked back in the second half by Gombe United after they had taken the lead earlier in the first half.
The equaliser forced the game into penalty shootout and just like last season, Doma United beat their city rival 9-8 on penalties.
Speaking exclusively after the game with Nigeriasoccernet.com, coach of Doma United, Akinade Onigbinde said it was a sweet win for him while expressing his joy to have win his first trophy as Doma United coach.
"I'm very grateful and I'm really really happy. Honestly its a great thing for me to have this trophy as my first trophy in Doma, so its a really great one, we thank God for it," Onigbinde said when asked about how he felt winning the FA Cup.
"The players really worked hard for it and the technical crew also, so its a great one for us," he added.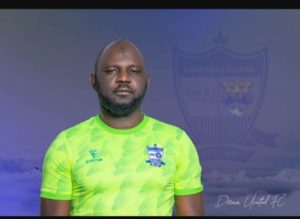 Onigbinde who rested majority of his first team players for the final said he needed to do so because the team recently  returned to Gombe from Uyo where they played Dakkada FC on Saturday and they also need to rest for their weekend clash with Wikki Tourist, while giving credit to the level of competition in the team which makes everyone equal to the tasks when called upon.
"Actually we have to rest some key players because we just came back from Uyo. This is the FA Cup, its very important also while the league is more important for us now.
"We have another match on Sunday and that is the reason why we have to rest some key players," he said.
Reacting to the triumph, Osayi Kingdom one of the players rested by coach Akinade Onigbinde expressed his joy to have achieved the feat with the Savannah Tigers in a short time.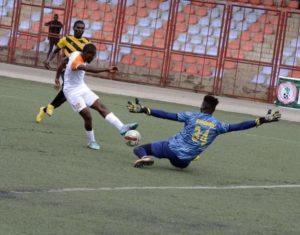 The team will now turn their attention to the league where they're much more in contention for the Super Six.
Full Time
Doma United 1 (9) - 1 (8) Gombe United
By Oluwayemi Omolagba