Come Saturday, the 14th of January, the Nigeria Premier Football League NPFL, one match will be in the eyes of Nigeria football lovers as Nasarawa United host eight-time champions, Enyimba at the Jos Township Stadium in their first match of the season.
A traditional NPFL  clash sees last season's sixth placed team, Nasarawa United play seventh placed team, Enyimba International as the two teams seek to hit the ground running as early as possible especially with the season league being an abridged version.
Though yet to win the league, the Solid Miners have been a force to reckon with since returning back to the league in 2012 and have maintained a competitive status in the league finishing just twice below the top ten (11th and 12th) in these times and they will want looking at taking it a step forward this time.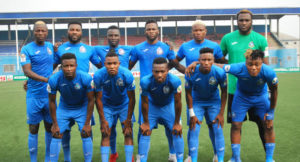 For Enyimba International, it's been three seasons without winning the league and  finishing outside the top four last season. Hence, they will be going all out to not just be in the top four, but will be aiming for the league trophy which they last won in 2019 in an abridged version.
Previous Meetings
The two team since 2018, have played seven times and it has been an end to end outcome. Nasarawa United has won three matches (all at home except one where Enyimba beat them), Enyimba has won three matches too (two at home and one away) and a draw at Aba.
Players To Watch
Returnee, Anas Yusuf should be a handful for the visitors other things being equal while Enyimba have quite a number of players to call on to do the business on Saturday. New signings, Akanni Elijah and Chijioke Mbaoma (hat trick hero at the NPFL Super Cup preseason tournament) are huge prospects to do damage for Enyimba.
Expectation
This time the two teams will not be playing at the Lafia Stadium, but in Jos so it may not be home advantage Nasarawa United per se, but trust United to give Enyimba a run for their money any day. The match is expected to end a score stalemate.
By Uche Dozie