Former MFM FC goalkeeper, Osayi Kingdom believed mounting pressures on players to deliver at all cost was one of the factors responsible for the team's fall last season, Nigeriasoccernet.com can report.
Speaking exclusively to Nigeriasoccernet.com on Thursday morning, Osayi said the difference in his performances with MFM FC and Doma United is going back to the drawing board and learning from his past mistakes.
"The difference was going back to the drawing board, checking the past mistakes and building on that," he said while asked about what has helped him improved so fast from how he used to play for MFM FC of Lagos.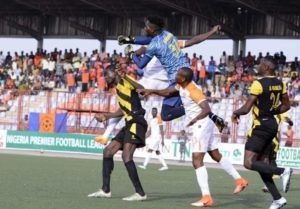 "It has really helped me coupled with the level of confidence the team has and with the way they allowed us express ourselves and not mounting pressure on us to make mistakes. They give us free hand to express ourselves and that has really been helpful," he added.
Asked if they played under pressure for MFM FC, Osayi said: "Yes."
The Doma United goalie will not be between the sticks when his team take on Gombe United in the final of Gombe State FA Cup today.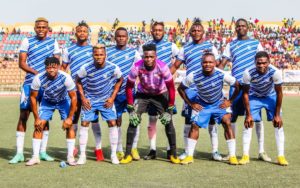 Talking about the game and weather he'll be goal for Doma United, Osayi said:
"It would've been a very exciting one for me but as God will have it, I will not be between the sticks because we're preparing for the game this weekend against Wikki so had to make some changes. My other colleges will be in goal but all the same we're one family and I really wish we come out victorious in today's game," he concluded.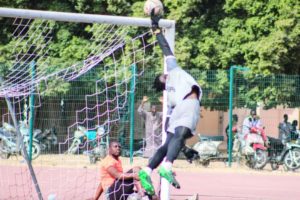 Osayi Kingdom will receives winner's medal should Doma United claim the FA Cup trophy ahead of Gombe United today.
By Oluwayemi Omolagba