Nigerian billionaire, Dozy Mmobuosi has stated that his bid to buy English club side, Sheffield United is still on course, Nigeriasoccernet.com has gathered.
After the club gained promotion to the top tier of English football, reports became rife of the philanthropist's bid to acquire the club hit the rock.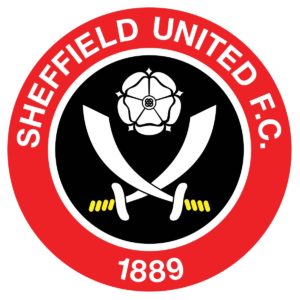 Mmobuosi in a response on his official social media handle stated he is still in the race to buy the club.
"I wish to state categorically that I have not withdrawn my bid to acquire Sheffield United Football Club." He said.
https://twitter.com/Dozymmobuosi/status/1651995738509914139

— (@Dozymmobuosi) December 6, 2017
?t=TqfibJDLobUFSqI9hbTbtQ&s=19
"Beyond the £8.85M GBP paid to the United World, I will continue to work with the experts and professionals I hired to buy the club.
"Earlier today I had positive and constructive conversations with the club's chairman Yusuf Giansiracusa and Chief Executive Officer Stephen Bettis and I will continue to do so. This is my commitment to the fans of Sheffield United and I look forward to reaching a positive outcome."
Sky sports report that the Nigerian Business man is now ready to increase his takeover bid from an 115 million pounds to a 150 million pounds.
https://twitter.com/SkySportsNews/status/1652006003674628100

— (@SkySportsNews) December 6, 2017
?t=UwC-af21ryG1zPSISR5AAQ&s=19
The increase by Dozy is necessitated according to report, by the club's promotion to English Premier League.
Sheffield United owners are already to sell and the sale is likely to happen in four weeks time, but it left to be seen if the club's want to sell to the Nigerian tech entrepreneur.
Uche Dozie