Serie A Champions, Napoli is most likely to be in the look for another trainer after current coach Luciano Spalletti gave an exposé about his move away from the club, Nigeriasoccernet.com reports.
The club President, Aurelio De Laurentiis in recent times has not as well hidden the will to let go of the former AS Roma manager saying he doesn't wish to 'clip the wings' of his tactician.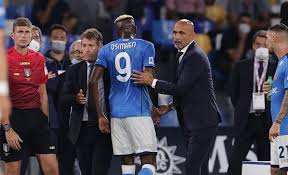 has dropped numerous hints as to his situation, just as President Aurelio De Laurentiis has said he doesn't wish to 'clip the wings' of his tactician.
After the 3-1 win over Inter Milan in the weekend, questions about the manager's future was up in the air and Spalletti felt the need to really spell things out.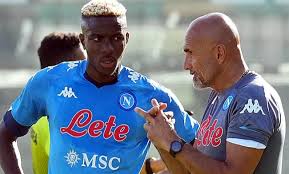 "The matter has been decided, you don't change your mind every day," replied the coach.
"It is a situation that has been brewing for a long time. When you work from morning to night, some matters tend to mature in your mind, because you have to put this spectacle on all the time." Spalletti told Footballitalia.
"If you are not convinced that you can give everything these people deserve, it's right to think it over. You think it over, you arrive at a conclusion and then you stick with it.
"This is not something that just fell from the sky out of nowhere."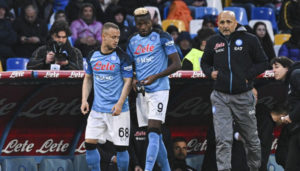 Having achieved what nobody had been able to in 33 years by winning the Scudetto for Napoli, the coach is keenly aware that anything after this is bound to be a disappointment in comparison.
Dare Ogun