The captain of the Super Eagle of Nigeria, Ahmed Musa for the years have been know for his acting of giving. Not just to the football community even to the society at large.
Musa both in Kano and Plateau state has contributed to financial growth of so many indigenes, giving money to needles, helping the widows and paying so many expensive bills like hospital bills and even home bills.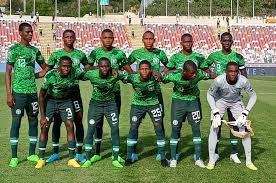 This is mention the few out of the many he's given back to the society. The former Leicester city forward also built a new mini football pitch for young talents to train and harness their gifts.
Captain Musa took this act to the camp of the Nigeria U-17 camp in Abuja over a month ago while the Golden Eaglet were finalizing preparations for the 2023 Africa U-17 Cup of Nations, promised to give them five hundred thousand naira (N500,000) for very goal they score in the tournament.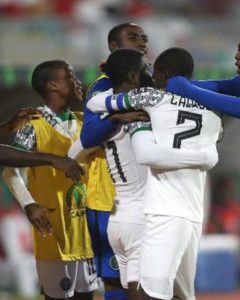 "I promise and I assure you that you will be rewarded with N500,000.00 for every goal scored at the U17 AFCON in Algeria next month. Remember to always play as a team. If you are a defender, play with your mates, same for you that is a midfielder. Do not be selfish as a striker."
Nduka Ugbade's boys scored a total of five goals amounting to N2.5M. Unfortunately, the Golden Eaglets are out of the tournament losing to Burkina Faso in the quarter final.
While the money may not be in the  mind of these young lads for now, they surely will need some every token to prepare for the long journey ahead.
Their exit from the competition without qualifying for the World Cup is most likely going to be the last time Nigerians will see them together.
The FIFA U-17 World Cup would have provided them with the opportunity to play on a bigger stage, granting greater visibility.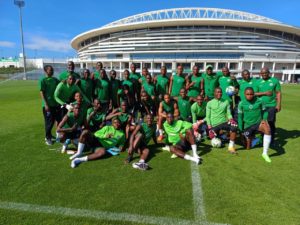 Now they will be left to grow on their own while they go back to the scrappy stage of screenings and trials.
Knowing these challenges are the mostly likely issues of any average young leg in the country, Ahmed Musa who was one an U-17 player for Nigeria will have to fulfill his promise soonest as the players need all they can get to stay the new phase.
The Sivasspor forward never disappoints, he is mostly likely going to fulfill his pledge, it will only be great if it can come as soon as the players return to the country.
Dare Ogun