NPFL: Pillars' Musa Laments Enyimba's Defeat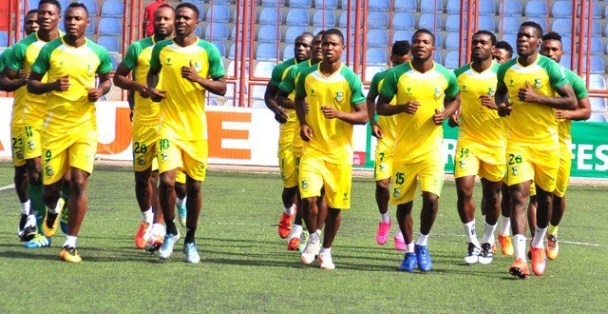 Kano Pillars coach Ibrahim Musa has attributed frustrations from match officials for his side's 1-0 defeat against Enyimba in Calabar on Sunday.
Mfon Udoh's lone strike from the spot handed Gbenga Ogunbote's men the vital three points crushing the hopes of 10-man Said Masu Gida side at the UJ Esuene Stadium.
Despite his disappointment, the gaffer insists his side were impressive, praising them for their spirited display in defeat.
"There are witnesses at the match. They allowed [Enyimba] scored and even gave them a penalty but won't the referee allow us [Kano Pillars] to score," Musa told media.
"I'm not satisfied with the referee's officiating. We spent our time to train our players and the referee frustrated us from scoring.
"I'm okay with the boys. Not just our goalkeeper, everyone played well. They wanted to play Enyimba because they know them in and out with former captain Chinedu Udoji and others played very well against their former team.
"We will return home to work in some areas of our mistakes noticed. Where we will need to work on is our defense."
Comments
This article has 0 comment(s), give your comment